Daily Updates During School Closure:
Visual arts teachers, during the time that our schools are closed, announcements, resource sharing, curriculum ideas and the like will be shared here.  Please check here on a regular basis for announcements!
May 22, 2020
The Laguna Art Museum has provided art activities for all ages on their website. Check them out at https://lagunaartmuseum.org/lam-lab-at-home/.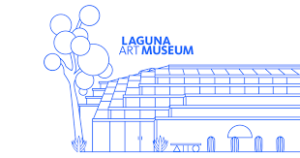 May 19, 2020
During the last couple of months, education has already undergone a significant transformation. Many wonder about the efficacy of using videos as instructional resources. This video featuring Salman Khan is very thought-provoking:
May 15, 2020
The Covid-19 Memory Project is designed for K-12 students to share their experiences during this unique time in our history. Student responses will become part of a permanent historical collection retained by Utah Division of State History that will help future generations learn about what life was like during the Covid-19 pandemic in Utah. Students can download and complete the form along with the release agreement with their parent or guardian and email to lmbarr@utah.gov.
May 14, 2020
The Utah Museum has requested that the following be shared with you:
At the Utah Museum of Contemporary Art, we understand the difficulties involved with trying to teach art online. We want to be part of the solution, so we're reaching out to let you know that we have compiled a number of resources for your use.
A link to all of these resources can be found here: https://www.utahmoca.org/educator-resources/
May 13, 2020--Chrome Music Lab Helps Students Make Connections to Art
Are you familiar with Chrome Music Lab? Chrome Music Lab is a website that makes learning music more accessible through fun, hands-on experiments. Many teachers have been using Chrome Music Lab as a tool in their classrooms to explore music and its connections to science, math, art, and more.
Use the Song Maker to have the students create a simple song with a guided meter and scale (use the settings to tell them how to do this). This is a good time to make a screen recording to show them how to use the settings, to example the activity, and how to share it with you.
Use Melody Maker to decode a simple melody that they have sung in class.
Use the Spectrogram (picture of sounds) to have the students test various sounds and write comparisons about them.
There are more ways to use this fabulous site. Click here to see more ideas.
Early Elementary: Ask the parents or caregivers to use Song Maker to create a song together or to recreate a song that their child sings in class.
May 8, 2020
Rob Biddulph is an internationally bestselling and multi award-winning children's author and illustrator. He is also the official World Book Day Illustrator for 2019, 2020 and 2021. His books include Blown Away, Odd Dog Out, Kevin and Show and Tell. In March 2020 he started #DrawWithRob, a series of twice-weekly draw-along videos designed to help parents whose children were forced to stay home from school due to the coronavirus pandemic. It proved immensely popular, garnering national and international media coverage, and was used as a learning resource by thousands of families across the globe. Find him on Twitter (@RobBiddulph), Instagram (@rbiddulph), Facebook (robbiddulphauthor) and TikTok (RobBiddulph). And at his website: RobBiddulph.com
Draw It With Rob YouTube Channel
May 7, 2020
Lori Nickerson, a teacher at Westland Elementary, asked her students to write about what they were missing about school. One of her students wrote, "I miss my music teacher, Mrs. Rowley. She is an awesome music teacher. She just kept on making new songs. I miss singing new songs and learning them. I liked the way that she taught us. The last thing I miss is art. When I did art, it was so fun, like super fun. It was fun because we got to paint with pastel crayons! I am so sad that I cannot do art right now." I'm certain that this student is expressing the sentiments of many, if not all, of the students with whom you work!
Teachers, the work you are doing in bringing the arts into the lives of our students is important!
May 6, 2020
Flipgrid is a video platform that allows students to quickly and easily record a video response to a question or topic that you pose. Several of you have used Flipgrid with great results! Flipgrid is totally free to use and works on any device. A post about using Flipgrid was provided last month, but I'd like to share this article that is designated for fine arts educators:
May 5, 2020
Utah's Plan B Theatre Company challenged four Utah playwrights, four directors, four actors, and four sound designers to produce new radio plays for students ages 12+ in the space of only two weeks.  Each creative team rehearsed virtually and recorded in isolation. The resulting four 10-minute plays are online now and will be airing on 99.9 FM KUAA May 5-8.
Given the current physical closure of schools, Plan B is encouraging the creation of radio dramas at home as an effective, innovative, isolation-friendly and boredom-fighting way to approach and explore any subject. They've created a "How To" guide for students in grades 6-12 to create their own, original radio plays at home! They will be selecting student-produced radio plays to host on their website, so please encourage your students to send in their creations.
If your students would like to create their own versions of our RADIO SLAM plays, Plan B is happy to send copies of these and/or other scripts. Please visit their website that includes a number of wonderful educational meetings at https://planbtheatre.org/remotelearning/
April 29, 2020
There has been a lot of interest in creating group videos. I found this video to be very helpful!
April 28, 2020
We want to make you aware that your colleagues in the fine arts departments of the middle and high schools have been preparing their students for the annual JSD Art Show. The following announcement was featured on the District website. Please view and comment on the students' art at http://instagram.com/jsd.msartshow and http://instagram.com/jsd.hsartshow.
.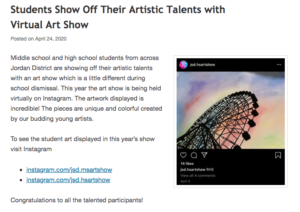 April 25, 2020
The Da Vinci Initiative supports skill-based learning in K-12 art classrooms. The Da Vinci Initiative believes that the most creative children are those with the most tools at their disposal for making artwork, and provides atelier training and resources to art teachers and students to help them incorporate skill-based methods into their artwork and teaching practices.
Here's a quick introductory video explaining the history and importance of the Bargue Plate drawing course in atelier training.
April 24, 2020
This one's just for fun! Have a wonderful weekend:
April 23, 2020
Do you think your students would be interested in "Zentangle Art?" Here's a video:
April 20, 2020
The Springville Arts Museum provides a wealth of materials and resources for classroom teachers. Visiting their web page at http://smofa.org is highly recommended! Be sure to check out the lesson plans and other resources at http://smofa.lunasoft.com/smofa.org/teacher-resources.php.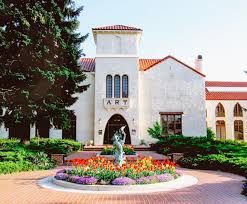 April 16, 2020
While it's hard to beat the experience of seeing a seminal piece of fine art or important historical artifact with your own two eyes, you could easily spend a lifetime traveling the world in search of all of them. Fortunately, the digital age has made it possible—easy, even—to visit some of the world's most famous museums from the comfort of your own home. Here are a dozen of them:
12 World-Class Museums You Can Visit Online
I hope these "museum tours" will be helpful as you plan instructional activities for your students.
April 14, 2020
The State Office (USBE) has produced a very helpful and informative video about FERPA (student privacy laws) and virtual learning. I strongly recommend taking a look at this. I learned a lot!
April 13, 2020
Welcome back! I hope you had a wonderful Spring Break! We know that you have been overwhelmed with resources and emails, so we are always striving to be very selective with the resources that we share with you here. I have recently become aware of an amazing resource called Breakout EDU that is being provided to educators free of charge for now. Breakout EDU is an immersive learning games platform that brings the challenges of an escape room the classroom. The Digital Game builder on the Breakout EDU platform allows users to create digital games to play with students. The new version of the platform gives teachers the opportunity to create classes, share games and review games submitted by students. To sign up for a free account, visit https://www.breakoutedu.com/covid19.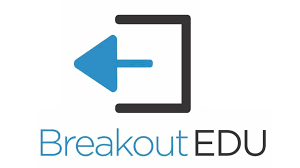 April 3, 2020 Update:
Teachers, you have made it to Spring Recess and you deserve to take a break! I appreciate your wonderful work! And for a good laugh, please enjoy Gerry Brooks' YouTube video!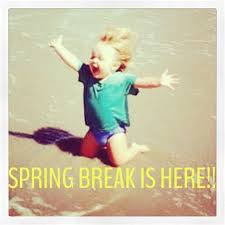 April 2, 2020
Today the middle school visual arts teachers determined that they would also have a virtual art show on Instagram. Teachers from all levels, please visit the page at https://www.instagram.com/jsd.msartshow/ and provide lots of "likes" and positive comments for our middle school student artists!
April 1, 2020
The 
virtual art show on Instagram
 is off to a great start!  There are already some amazing pieces on display there! Thanks to 
Riverton HS, West Jordan HS, and Herriman HS
 for posting there already.   We're looking forward to even more postings from 
Bingham, Copper Hills, and Mt. Ridge
. 🙂
On Friday, I will be inviting the JSD Communications Dept. to feature the Instagram page on the District website and on their social media platforms. I'd also like to invite your schools' administrators to view and comment on the wonderful works that are being posted there.
Please feel free to share the JSD Virtual Art Show with as many as you can!
March 31, 2020 Update
The only traveling educational art exhibit of its kind in Utah, the UMOCA Art Truck brings exciting and accessible contemporary art, created by leading local and national artists, directly to schools and community venues across the state free of charge. Be sure to check them out at https://www.utahmoca.org/art-truck/!
March 30, 2020 Update:
Unfortunately, due to the closures that have been necessitated by COVID-19, the 2019-20 high school and middle school art shows have been canceled. The middle and high school visual arts teachers will be posting exemplary student artwork on the following Instagram page:
https://www.instagram.com/jsd.artshow/
Please visit the page and share encouraging thoughts with our student artists!
March 27, 2020 Update: 
It's Friday! Congratulate yourself for getting through another week. My message to you today is to take some time this weekend (and hopefully every day after that) to take care of yourself. You are important. Please do something for yourself every day. It is not selfish, it is essential. Here are a couple of videos that may give you some ideas for what you can do. Find what works for you but promise me you will do something for yourself every day.
https://www.youtube.com/watch?v=5O5QIqlDxjg
"To become truly immortal, a work of art must escape all human limits: logic and common sense will only interfere. But once these barriers are broken, it will enter the realms of childhood visions and dreams."
- Giorgio de Chirico
Core Standards
The 2017-2018 school year is the first year implementing the new Utah Fine Arts Core Standards.  See below link for details.