Closure Updates:
Teachers, we are so grateful for the wonderful work you are doing during this challenging time. We plan to place daily updates, so please check here regularly.
May 5, 2020
Utah's Plan B Theatre Company challenged four Utah playwrights, four directors, four actors, and four sound designers to produce new radio plays for students ages 12+ in the space of only two weeks.  Each creative team rehearsed virtually and recorded in isolation. The resulting four 10-minute plays are online now and will be airing on 99.9 FM KUAA May 5-8.
Given the current physical closure of schools, Plan B is encouraging the creation of radio dramas at home as an effective, innovative, isolation-friendly and boredom-fighting way to approach and explore any subject. They've created a "How To" guide for students in grades 6-12 to create their own, original radio plays at home! They will be selecting student-produced radio plays to host on their website, so please encourage your students to send in their creations.
If your students would like to create their own versions of our RADIO SLAM plays, Plan B is happy to send copies of these and/or other scripts. Please visit their website that includes a number of wonderful educational meetings at https://planbtheatre.org/remotelearning/
April 21, 2020 Update
Many of you have done outstanding work in finding creative ways to connect with your students at this time, including providing readings of stories. I've been impressed with all of those that I've seen. Clin Eaton is an award-winning drama teacher at Riverton High School who has recorded a story for students and is going to be doing more in the future. He indicated that his videos may be used and shared freely. Enjoy!:
April 1, 2020
May I invite all of you to visit this year's version of the District Art Show?
Even though this falls outside of your subject area, I wanted to make you aware of this year's version of the JSD High School Art Show.  Because of current circumstances, the show will not be held at the Viridian Center. Instead, the teachers have decided that the show would take place on Instagram!
The virtual art show on Instagram is off to a great start!  There are already some amazing pieces on display there!  Please visit the show and "like" the student art that is posted and write encouraging comments!
March 27, 2020 Update
It's Friday! Congratulate yourself for getting through another week. My message to you today is to take some time this weekend (and hopefully every day after that) to take care of yourself. You are important. Please do something for yourself every day. It is not selfish, it is essential. Here are a couple of videos that may give you some ideas for what you can do. Find what works for you but promise me you will do something for yourself every day.
https://www.youtube.com/watch?v=5O5QIqlDxjg
March 25, 2020 Update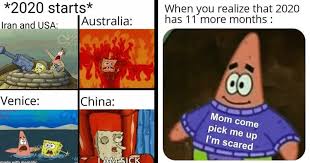 March 24, 2020 Update
"Things done well and with a care, exempt themselves from fear"
                                   William Shakespeare
In these times of uncertainty and fear keep in mind the awesome group of theatre teachers you are!  I have repeatedly seen your dedication to and your love for your students.  It is a challenge to teach theatre online and I am amazed at the fabulous job you are doing.  Don't let the uncertainty of the times get you down.  You are the best!  You all exemplify the words
                "Anything worth doing is worth doing well!"
Love to you all!
Robyn Bishop
Performances for 2019 - 2020:
Copper Mountain Middle School


No Musical 


 

at Copper Mountain Middle School Auditorium
ADMISSION: $
Elk Ridge Middle School


April 13 - 17, 2021 @ 7:00 p.m.
"Matilda The Musical" at Elk Ridge Middle School Auditorium
ADMISSION: $4
Fort Herriman Middle School


April 28, 29, 30, 2021 @ 6:00 p.m.
"Aladdin" at Fort Herriman Middle School Auditorium
ADMISSION: $TBA
Hidden Valley Middle School


April 21, 22, 26 & 27, 2021 @ 7:00 p.m.
"You're A Good Man Charlie Brown" at Hidden Valley Middle School Auditorium
ADMISSION: $TBA
Joel P. Jensen Middle School


May 21, 22 & 24, 2021 @ 7:00 p.m.
"Singing in the Rain, Jr." at Joel P. Jensen Middle School Auditorium
ADMISSION: $7.00 General, $5.00 Seniors/Children, JPJ Students - Free
Mountain Creek Middle School


No Musical @ 6:00 p.m.
"TBA." at Mountain Creek Middle School Auditorium
ADMISSION: $TBA
Oquirrh Hills Middle School


 April 14, 15, 16 & 17, 2021 @ 7:00 p.m.
"Newsies" at Oquirrh Hills Middle School Auditorium
ADMISSION: $TBA
South Hills Middle School


March 11, 12, 13 & 15, 2021 @ 7:00 p.m.
"Oliver"  at South Hills Middle School Auditorium
ADMISSION: $4
South Jordan Middle School


No Musical, 2021 @ 7:00 p.m.
"TBA" at South Jordan Middle School Auditorium
ADMISSION: $TBA
Sunset Ridge Middle School


Virtual, 2021 @ 6:30 p.m., 


"Broadway Revue"

at Sunset Ridge Middle School Auditorium
ADMISSION: $TBA
West Hills Middle School


TBA, 2021 @ 7:00 p.m.
"TBA" at West Hills Middle School Auditorium
ADMISSION: $0
West Jordan Middle School


No Musical, 2021 @ 7:00 p.m.
"TBA" at West Jordan Middle School Auditorium
ADMISSION: $0
West Jordan Middle School


No Musical @ 7:00 p.m.
"TBA" at West Jordan Middle School Auditorium
ADMISSION: $0
Approved Musical/Play List:
Forms:
-all forms on this page are PDF
Resources: